Helping Cat Owners with Information They Need When Buying Cat Equipment.
It is important that owners of a newly adopted cat ensure their pet feels loved, safe and content when they arrive to their new home. Having investigated the range of cat accessories available to accommodate felines into their human family homes, our Team is set to address the various frequently asked cat equipment questions.
What We Do for Cat Owners
We inform cat owners on the features, pros, and cons of cat gear. We do this by providing our viewers Buyer Guides and Product Reviews.
The range of accessories for felines is extensive, with so many brands and products of differing quality. Our aim is to help our viewers fast track decisions with acquiring what they need for their pets.
Quick Links to Some of Our Cat Gear Reviews
9 Best Cat Trees for Large Cats
9 Best Cat Chew Toys to Buy in 2023
Top 9 Best Self-Cleaning Litter Boxes
Best Automatic Cat Feeders 2023
Cat Equipment to Have When Bringing Your New Cat Home
Understanding Cats' Basic Needs
Before bringing your new kitty home, you will need to get prepared with a few supplies. All cats have basic needs. Food, water and shelter are obvious needs.
However, cats are social animals, they seek security, stimulation, interaction with other cats or their human friends, a place to rest alone, and they will have toiletry needs and possible medical needs.
Cat Equipment Necessary for Providing for The Basic Needs of Felines
Your new kitty should have food and water bowls waiting for her upon her arrival. A clean and inviting water dish is important. The bottom of the bowl should be weighted to avoid tipping.
If you have adopted a small kitten, then consider purchasing a smaller, shallower bowl, until she grows. Bowls should be cleaned daily and kept away from the litter box, as cats are not keen to eat or drink near their toilet.
Having a decent food bowl which is easily cleaned in a dishwasher is ideal. Seek a material that is solid and cannot be tipped or shoved around the floor.
For busy people who may be away from the house for periods of time, then you may consider an automatic cat feeder. There are many to choose from with high tech electronic feeders, to no frills gravity cat feeders.
For a quality simple gravity fed feeder we recommend the PetSafe Smart Feed Automatic Dog and Cat Feeder. An award winning design, sturdy durable feeder with quality components that is easy to take apart for washing. The product is compatible with Alexa and smart feeding app, so you can remotely manage the feeder.
Many kitties will happily fall asleep anywhere, however, a cat bed will be a desired napping spot. The bed should be soft and warm, and it should be placed in a spot that makes your cat feel comfortable and safe.
Make sure to bed you choose is large enough for your cat to lay down in and have room to stretch, yet small enough for her to feel secure.
Cat love to perch high in a sturdy cat tree. Commercial cat trees can be very tall. The key is to get one that is made from durable nontoxic materials with a sturdy base and fixtures to prevent it from toppling.
Not only do cat trees provide an awesome playground for cats, but they offer a sanctuary where cats can perch up high feeling secure watching their surroundings.
Our No 1. pick is the Vesper Cat Furniture Tree because of its sturdy design, removable parts and memory cushions. It utilizes quality timber materials and comes with scratching surfaces. The design has considered safety with features such as rounded corners and it is easy to install. The quality design ensures that it will look awesome in your home!
With several styles of litter boxes to choose from, a self-cleaning litter box has a mechanism that rakes the soiled litter after a kitty has used the box. While some pet owners welcome the cleaning help this offers, these self-cleaning boxes are quite expensive, and the mechanism can sometimes spook cats.
Then there are hooded litter boxes. These are designed with a tall cover giving the cat privacy and it hides the mess from view. Another advantage of having a cover, it it prevents litter from being kicked out of the box and onto the floor. The last option is a simple plastic box with kitty litter inside. Many cat owners prefer this simpler option, but it does need a little upkeep.
Having the right litter can make a big difference when introducing a new kitty into your home. We like Earth's Finest Natural Cat Litter; it's a natural, tight-clumping litter that uses renewable, farm-grown ingredients to draw cats to the litter box. The litter is ultra-light, it features superior odor control, and is dust-free. All these features help train cats to use the box.
Cats love to play; make sure you give your new cat variety of safe toys. Pouncing is a much-loved activity of cats, so rattle balls and catnip-filled mice are great options.
An excellent choice is the EZ Mount Track n' Roll. This interactive fun toy mounts to any glass surface (or the fridge) and gives cats hours of fun!
Another possibility is the Four Paws Super Catnip Crazy Pants. This is a crawl-thru toy made of crinkle material with two tunnels to investigate.
Cat chew toys help with dental health. These are toys infused with catnip, a favorite cat enticer; or constructed out of silver vine (a natural non-toxic material).
A cat chew toy that is a cut above the rest is the Avocado Cat Chew Toy. A very durable, lightweight toy that cats can swipe around the floor and chew. Being infused with catnip, it is irresistible to cats.
Avoid the danger of your cat choking on a toy, do not give her toys with little parts that can be bitten off or clawed apart, such as bells, pom-poms or feathers. Look Into each toy to make sure it is safe for your cat before offering it to her.
Your cat will require a collar and an ID tag. The tag will have the cats name, address and her owner's telephone number on it.
Look for a collar with an automatic release that will disengage if your cat gets caught on something, like a tree branch. Ensure the collar fits and will not irritate your cat's skin or affect her breathing and swallowing. The usual rule is to allow plenty of room for two fingers to fit between the collar and neck.
Having a cat harness or lead is helpful if you intend taking your cat on outings.
Your Cat Equipment Shopping Checklist
Before doing the shopping for your adopted cat, it is advisable to get to know her a little. This will determine for you what sorts of supplies to get. For example, some things, such as food, water bowls or collars and harnesses, depend upon the size of the cat you will be getting.
Also, be sure to find out which cat food your pet was eating in the home you acquired her from so that you can offer the same when she comes to your home. This will ease the transition. Once settled in investigate the best food for your cat, and switch if need be.
A Checklist of Cat Equipment You May Need:
Litter box and scooper
Collar
ID tag with your phone number
Hard plastic carrier
Nail clippers
Feline toothbrush and toothpaste
Brush or comb
Super-absorbent paper towels
Sponge and scrub brush
Non-toxic cleanser
Enzymatic odor neutralizer
Variety of toys, including cat chew toys
First-aid supplies
Product Reviews on Cat Accessories- Click the links to read the full reviews!
Looking to buy a cat tree for your cat? In this article we have researched cat trees and selected what we consider to be the Better Cat Trees Suitable for Large Cats. Our Buyers guide has been included to help our readers know what to look for.
Fun and excitement for your pet may be the reason you are looking for a cat tree, however, it is important to remember that you have to live with it too. Make it easy on yourself, and your eyes, by choosing a cat tree that is functional, safe and that compliments your décor. Read 'Cat Tree Products Review' HERE!
Best Cat Chew Toys– What cat owners need to know? Not all cat toys are suitable, or even safe for cats- here are a few things to be aware of when selecting cat toys for your kitty: Look for a chew toy with features that stimulate your cat's senses. Toys that move, flip, twitch, crackle, squeak and rattle. Cat toys need to be sturdy and able to bear the brunt of your cat's teeth and claws. Avoid toys that fall apart or are easily shredded. Read 'Cat Chew Toys Review' HERE!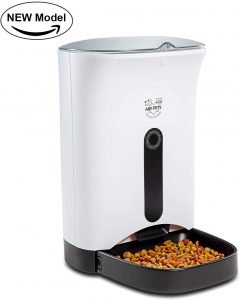 Which Best Automatic Cat Feeder Should You Get? Not all automatic cat feeder options are the same when it comes to usability and reliability. They are designed to dispense a specific amount of cat food at a specified time… so you don't have too think to do it yourself. Although this seems to be a perfect solution whilst you're away, cat feeders are not always dependable, nor are they constructed with most pets in mind. Read 'Best Cat Feeder Reviews' HERE!
In this article we review the best self-cleaning litter boxes available to buy in 2021. When you are the owner of a cat, you'll spend  much time with cats! They bring you joy and happiness, however, ask any cat owner the one drawback of owning their little furry friend, and they will almost always talk about the horrors of cleaning out the litter box. Read 'Best Self-Cleaning Litter Boxes Review' HERE!
Cat litter can be messy! If you want your cat to be clean, and keep your house tidy, then it would be worth investing in dust free cat litter. Dust free litter will help your cat feel comfortable and she will not need to make a mess around the house.  Read 'Dust Free Cat Litter' Review HERE!
Are you the owner of a treasured cat whom you could not live without, but have become frustrated with its recent "peeing" issues?
Are you confused as to why your cat is doing this and have run out of ideas on how to fix the problem? Look no further. This product may be your saviour. Read Cat Spraying No More product review HERE.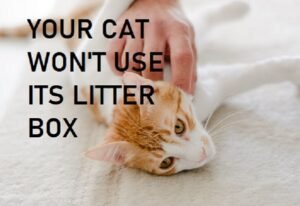 Has your cat suddenly started peeing outside its litter box? This problem causes frustration and stress for cat owners and their pets! Understanding cat behaviour as to why a cat suddenly won't use their litter box can be complex. In this guide we look at the root cause of the problem and make suggestions to resolve the behavior. Read the full article HERE.
What We Suggest You Do Now?
We invite you to use our Cat Advisor Website as a resource for information on Cat Equipment.
Please leave us a comment or send through your questions.