Our team researched and reviewed the best wet cat foods of 2023 products available in the market place and presented our findings in our Product Reviews, pointing out all the pros and cons. You can find the product reviews listed below.
We have presented a Buyer's Guide in this article to help cat owners understand what to look for in a quality food for their cat.
Ultimate Guide to the Best Wet Cat Foods of 2023
When my children were fussy about eating healthy food, I would say to them, "Build a house of bricks, not straw!". Meaning feed your body to be robust with good nutrition, rather than junk food.
This is equally true for the felines that depend on us for 'room and keep'. Cat food is essential for cats and will be one of the more important expenses to cat owners, next to veterinary care. However, a quality balanced wet cat food diet can greatly reduce possible serious medical conditions requiring a vet.
The purpose of our wet cat food guide is to help you understand cat food labels to make your decision process easier in selecting a quality food for your cat, but first we need to cover some basics.
Basic Nutritional Needs of Cats
Meat Protein such as poultry, lamb, beef or fish.
Vitamins, minerals, enzymes, and fatty acids.
Taurine, an essential amino acid.
Water
Grain Fillers in Wet Cat Foods
Cats do not require carbohydrates, although grain fillers are extensively used in wet cat food. Companies will say that these have been included to provide for the carbohydrate needs of cats. However, this is an untruth as cats, being carnivores, do very well on just meat. Their digestive systems are not geared to be able to digest grains. Look out for these fillers in the ingredients list:- corn, wheat, soy and rice. This is especially so in dry cat food.
Other Unwanted Wet Cat Food Ingredients
Other ingredients, such as binders, artificial flavoring and added coloring, are sometimes incorporated into the product by manufacturers to satiate the aesthetic wants of the consumer.
Preservatives may be necessary, to keep foods fresh for our cats. However canned wet cat food should not remain out for any length of time as it will spoil.
Cheaper Wet Cat Food Brands are Generally Not the Way to Go
Many new cat owners, in an effort to hold down expenses, buy the cheapest cat food they can find for their pets. This is counterproductive for a couple of reasons.
 Studies have demonstrated that cats will eat as much as they need to get the nutrients they require. Therefore, they will likely eat much more of the generously-carbohydrate-filled store brand in a desperate effort to get the nutrients they need. Feed them a nutrient dense premium meat cat food and they will consume less as they will be satiated.
The continued feeding of substandard foods, bulked up with grain fillers and meat by-products, over a period of years will heavily contribute to, serious medical conditions that will require expensive veterinary care.
For these reasons, the old adage, 'You get what you pay for,' is certainly true where it comes to wet cat food.
What Else to Look Out for on the Label
AAFCO's compliance requirements for "Complete and Balanced."
The protein source should be listed as the first ingredient.
Named protein source— chicken, turkey, lamb, or beef, rather than meat.
Make Sure the date of expiry hasn't ended.
Ingredients to Avoid in Wet Cat Foods
Ingredients that include the words such as: By-products; meat and bone meal; animal digest; or added sugars.
Chemical preservatives, such as ethoxyquin, BHA, BHT, and propyl gallate.
The filler Cornmeal.
Excessive carbohydrate grain or vegetable fillers.
AAFCO (American Association of Feed Control Officials)
The AAFCO is an advisory body that proposes regulations for the production and labeling of pet food. Having their stamp of approval on the cat food product will provide consumers with confidence that the food is "complete and balanced" nutrition with safe ingredients.
The AAFCO will define terms for labelling such as 'meat by-products'; define whether a label such as 'Chicken Dinner for Cats' actually has sufficient amount of chicken meat to warrant the label; and recommends minimum/maximum amounts of various ingredients to be at an acceptable level or balance for the cat.
What We Suggest You Do Now- Best Wet Cat Foods of 2023 Reviews 
We invite you to use our Cat Advisor Website as a resource for information on Cat Food. We research cat foods, answer our viewers' questions, provide comprehensive buyer's guides and product reviews. Start by checking out our reviews on Wet Cat Food that we have listed below…
Best Wet Cat Foods of 2023 Product Reviews- click the links to view the full reviews!
In this article we review the Best Wet Cat Foods of 2023. Wet cat food is an excellent choice for cats with dental or mouth issues that make chewing dry food a challenge.  Additionally, some cats find wet cat food to be tastier, so mixing a small amount with dry kibble can help picky eaters enjoy their mealtimes. Read '8 Best Wet Food for Cats 2023 Reviews HERE.
Nestle Purina Pet care is a world-renowned pet food company that produces many of the best foods for cats with urinary tract issues. This article independently reviews our top picks for Urinary tract health cat foods. Click to read our Purina Cat Foods review.
WholeHearted make it easy to find the perfect food for your best friend. No matter age, size, or breed, when your cat requires a nutritiously balanced meal, you can count on WholeHearted. With animal protein as the first ingredient, no artificial flavors or colors, abundant vitamins, thoughtful analysis of nutrients, and minerals in each tin or bag, you can fill their bowl with food that will be good for them. Read '5 Best Wholehearted Cat Foods of 2023' reviews HERE.
Taking an deeper look into the term 'cat patties' would quickly provide insight into this cat meal and help you as a cat owner know what is best suited for your pet. We would look at some recipes for making your homemade cat patties that are specifically suited for their digestive purposes. We also review 4 cat patty commercially available freeze-dried products.
Articles Answering Frequently Asked Questions- Click the links to view the full articles!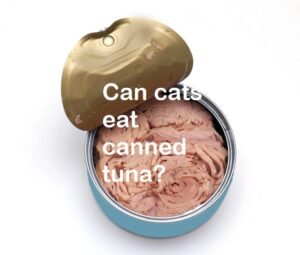 Cats are among the most common pets worldwide, and their popularity is well deserved. Not only are they adorable, but they also have a reputation for being very independent and low-maintenance. Many cat owners have a crucial question: Can cats eat canned tuna?
Although the short answer is yes, we advise that canned tuna is given in moderation. This article explains pros and pitfalls of canned tuna. 
Although cats do not show signs of oral discomfort, paying proper attention to your cat's dental health is vital. So, is wet food bad for cats teeth? This article addresses the dental health of cats and the meals your cat can eat.
Commercial cat food, both dry and wet, come in many recipes formulated by companies keen to dominate the pet food market. The virtues of these products will be plastered across their marketing. It is left to the consumer to study the ingredients lists to determine what is best for their cat. In this article we outline, in layman's terms, what to look for in cat food. article HERE
Pleasing a fussy cat can frustrate cat owners who are looking for a food that is nutritionally balanced, whilst trying to appease the choosy palate of their cat. At Cat Food Advisor we delve into the question, 'Is Dry Cat Food Unhealthy for Cats?' Read 'Is Dry Food Bad for Cats?' Article HERE
Veganism has become very popular in places all over world. The health benefits gained from a balanced diet of fruit, vegetables, nuts and grains are embraced by health-conscious people. Ethically, eating a vegetarian diet helps protect animals from slaughter. Humans are omnivores and can thrive without meat, but what about cats? Is their such thing as Vegetarian Cats? Read 'Vegan Cats' article/product reviews HERE.
In this article we Discuss Uti Matters in Cats and Review the Best Cat Food for Urinary health. The health of our pets is essential! With proper care, a cat can live long lives without having health challenges; however, there are times when they face challenges beyond our reach. One of such health issues is the urinary tract infection which puts cats in considerable discomfort. Read 'Best Cat Foods for UTI Health' article/review HERE.
There seems to be a lot of discussion around whether cats should eat grains or not. Some people are supportive of cats eating grains. There exists another set of feline lovers who detest the idea of giving grains to cats. Many people have said that feeding grains to cats will harm them in the long run. So, what is the correct stance? Can cats eat grains? Read 'Can Cats Eat Grain?' article HERE.
Cat owners want the best for their felines! Pet owners may become overwhelmed with the responsibility of providing for their essential needs of food, water, shelter, and safety. We assist our viewers by guiding them with what to feed their cats. In this article we discuss Dry vs Wet Cat Food Pros and Cons. Article HERE.